Archive summer 2012
Blue tit Mrs. and Mr. Oscar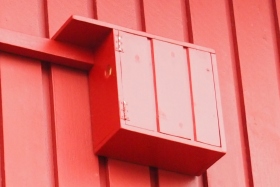 Take a look at these embedded videos and visit the YouTube channel BirdNestBox
Follow this link to see some extracted images.

June 8.




June 7.




June 6. Important cleanup.

Angry on Mr. Oscar or another bird outside?


June 5. All seven eggs hatched


June 4. Six of seven eggs hatched




June 3. Three eggs hatched today




June 2. Second egg hatched approx 17:00




June 2. First egg of seven hatched approx 14:30

We call the first one Leon.


More to come..

May 24. Still seven eggs.


May 22 Seven eggs.
...

May 21 Six eggs. Mr. Oscar comes with a spider.


May 20. Five eggs. Someone/something outside?


May 19. Four eggs.


Mr. Oscar arrives with food.


May 18. Three eggs
May 16. First egg